Monterey High School Class of 1965
""Lubbock, Texas"
Hello Fellow Plainsmen!
The Mini Reunion dinner is back on but the location has changed and prices differ.
Here is the lowdown:
Mini Reunion dinner
Thursday, October 13, 2022
Cagles Steaks & BBQ
from 6:00-10:00 p.m.
Cagles Steaks & BBQ
8732 4th St
Lubbock, TX
Corner of W.4th St. & FM 179
This is 3 mi West of Milwaukee on 4th St.
We will be in the "North Fork" room inside the restaurant.
We can filter outdoors on the patio after eating, where there are more chairs and tables.
We probably will have entertainment. Just a man
With a guitar. (Not set yet)
Food options: $20.00 Per person for chicken or salmon
$19. PP for BBQ (3-meat plate)
$29. PP for Ribeye steak (10 oz)
Above includes Potatoes and beans…(Tax, tip, drink, salad, or cobbler, ALL EXTRA)
CASH BAR!
We can pay by separate checks! Yea!
You will have to make your own travel arrangements. Karen Ray can help out with discounted rates at hotels.
She is checking around for best rates.
This will be posted on the website when finalized.
Please RSVP to Rhea VIA TEXT 806/928-9995.
I will be out of town from Sept 20th until October 4th
You can RSVP the number in your party before (or) after those dates.
I have to give the restaurant a number by Oct. 9th
Thank you all for your generous donations to the website.
Barbara does such smashing job keeping us all informed and up to date. It's a huge task and we are so grateful for all her efforts.
This is only for one night and not on a weekend for Texas Tech football. The reason for getting together for just one evening is that classmates just wanted to chat and see each other. As you know, we had to cancel the 55th reunion we planned because of COVID. We could get better rates and availability on a Thursday night. People didn't want to wait till 2025 which would be our 60th! Yikes!
Hoping you can attend on October 13th.
See you then!
Rhea Boepple
Anyone that would like to donate for the continuing of the Monterey Website,
you can send a check made to: MONTEREY CLASS OF 1965.
Mail to: Rhea Boepple 3802 47th St., Lubbock, Tx. 79413.
The website that Barbara Todd works tireless on,
costs $410.00 for 3 years…..expires 12/9/22.
Barbara's Domain costs $13.00 a YEAR, and expires 5/10/23.
Barbara does such a good job and the website is award winning.
We need to keep it going.
Thanking you in advance for your donations.
We want to THANK YOU so much ... we have enought to pay the internet provider for our website
and the domaine name for the next 6 years.
Also with your generosity it gives the 60th reunion committee a little cushion when they start planning our reunion.
The extra will be go towards the 60th Reunion in 2025 ... Thank you!
SEE YOU IN 2025!
Rhea Boepple, Chairman
************************************************************************************
Neat seeing friends getting together and having fun.
David Hooper and Merrill (Pat) Anderson
**************************************************************************************
Remember when:
Stroll down memory lane with our remember when trivia for seniors. Whether you are a child of the 50s and 60s or simply a fan of those memorable years,

you will have fun recalling events, people, places, and things from your childhood or that of your parents.

**************************************************************************************

Women would get dressed up to go shopping?

A popular bicycle accessory was a banana seat?

You used a rotary phone?

Your phone hung on the wall and had an extremely long cord (always tangled)?

Your milk, eggs, and other dairy products were delivered by a milkman?

The Fuller Brush man, the bread man, and the encyclopedia salesmen were three of the many door-to-door salesmen that would visit your home?

You met your friends on the corner in the evening to have ice cream from an ice cream truck?

You made coffee in a percolator?

You got under your desk for atom bomb drills at school?

School papers were copied by mimeograph with the acidic-smelling purple ink?

You called a refrigerator an ice box?

There used to be no swearing on TV?

You found phone numbers in a phone book or dialed information?

You called a number to get the correct time?

Calling the operator to place a long-distance call?

Phone numbers began with a word?

You collected S & H Green Stamps for purchasing household items?

Nurses dressed in white?

You had to adjust the TV antennas to get a good signal?

Wrapping the TV antenna in aluminum foil to get a better signal?

The television was black and white and signed off at midnight?

Riding your bike without a helmet and in a car without a seatbelt?

Playing outside all day and only coming in when the street lights came on?

Walking to your neighborhood school?

Using roller skates that had a key?

Car hops serving food to your car, sometimes on roller skates?

Nineteen cent a gallon gas, 25 cent movies, and 10 cent popcorns?

Ironing almost all your clothes?

Wringer washers and hanging your wash on a clothesline?

Every neighborhood had a corner store with essentials and penny candy?

Eating out was a special treat that only happened rarely and on special occasions?

Soda fountains in drug stores?

At home permanent waves and dye jobs?

Saddle shoes and penny loafers?

Hurrying home from school to watch American Bandstand with Dick Clark?

Using reference materials such as the encyclopedia, atlas, and dictionary?

Playing tether-ball and riding the merry-go-round and tetter-totter at recess?

Wearing gym uniforms and showering after PE?

Wearing multiple slips under skirts to make them stand out?

Rolling hair on sponge rollers or rag strips?

The Easy Bake Oven if you were a girl and G.I. Joe action figures if you were a boy?

Watching for Burma Shave signs on road-trip vacations?

Having to re-type pages over and over until you got it right?

The thrill when you could use white-out tape and later white-out liquid to correct mistakes?

Shopping the Sears and Montgomery Wards catalogs?

Smoking on airplanes, in restaurants, literally almost anywhere?

You were fed a meal on your airplane flight?

Eating TV dinners while watching a family-favorite program?

Reading Life magazine and The Saturday Evening Post?

Drinking orange-flavored Tang, made popular on John Glenn's space flight?

Squeezing the packet of dye into the margarine to make it yellow?
*****************************************************************************************************
Good friends are like quilts, they age with you and yet they never lose their warmth. Take good care of them.
***********************************************************************************
CALL THE POLICE –
WHEN YOU'RE OLD, AND YOU DON'T MOVE FAST ANYMORE.
George Phillips, an elderly man from Walled Lake, Michigan, was going up to bed, when his wife told him that he'd left the light on in the garden shed, which she could see from the bedroom window. George opened the back door to go turnoff the light, but saw that there were people in the shed stealing things.
He phoned the police, who asked one in your house?"
He said "No," but some people are breaking into my garden shed and stealing from me ."
Then the police dispatcher said "All patrols are busy, you should lock your doors and an officer will be along when one is available"
George said, "Okay." He hung up the phone and counted to 30. Then he phoned the police again.
"Hello, I just called you a few seconds ago because there were people stealing things from my shed. Well, you don't have to worry about them now because I just shot and killed them both; the dogs are eating them right now," and he hung up.
Within five minutes, six Police Cars, a SWAT Team, a Helicopter, two Fire Trucks, a Paramedic and an Ambulance showed up at the Phillips' residence, and caught the burglars red-handed.
One of the Policemen said to George, "I thought you said that you'd shot them!"
George said, "I thought you said there was nobody available!"
(True Store
***************************************************
*********************************************************************
A distraught senior citizen phoned her doctor's office.
"Is it true," she wanted to know,
"that the medication you prescribed has to be taken
for the rest of my life?"
"'Yes, I'm afraid so,"' the doctor told her.
There was a moment of silence
before the senior lady replied,
"I'm wondering, then,
just how serious is my condition
because this prescription is
marked 'NO REFILLS'.."
******************************************************************************
An older gentleman was on the operating table
awaiting surgery and he insisted that his son,
a renowned surgeon, perform the operation.
As he was about to get the anesthesia, he asked to speak to his son.
"Yes, Dad, what is it?"
"Don't be nervous, son; do your best,
and just remember, if it doesn't go well,
if something happens to me, your mother
is going to come and
live with you and your wife...."
*************************************************************************************************************************************
Sorry I have done it again ... I went to change something and lost everything I had on the page.
Under construstion.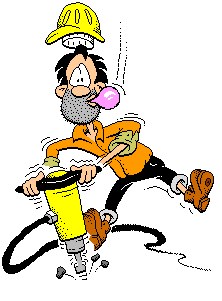 "Thank You"
for stepping up and helping make
this website possible
2022
Stan Fry
Donnie & Janice Hollar
Kay (Copenhaver) Woody
James Casperson
Dicky Grigg
Lester Cox
Tommy Armstrong
Robert Horsman
Ronnie Jordan
Charles Wilmot
Karen (Owen) Moroney
Linda (Wineger) Diaconis
Rhea (Nicolet) Boepple
Neva (Cowan) Haney
Bonnie (Cochran) Brown
Glen Hunt
Jerry Johnson
Chris Howell
Susan (Rampy) Hovan
Bill Dorsey
2019
Class of 1965 Reunion Committee
Dicky & Mary Grigg
James & Sparkle Burdine
**************************************
Class of 1965 Reunion Committee
James & Sparkle Burdine
Dan Rutledge
Pam (Fisher) Neubauer
Neva (Cowan) Haney
Bruce Coffman
Merrilyn Riggen
Charles Wilmot
Jerry Johnson
Beverly (Smith) Jacobs
Pat (Roney) Benoit
Rhea (Niclet) Boepple
Dan Butler
Judy (Fallon) Kern
Marilyn (Erwin) Price
Donna ( Bouquet) Miller
Dicky Grigg
Sandra (Woodward) Wallace
Lynn Fisk
Victoria (Cochran) and Ernie Gilkerson
Denise (Atwill) Pardue
Sally (Eastwood) Coers
Marian (Dodson) & James Lokey
I also appreciate the kind words many have given me.
To find the directions Login and go to YOU at the top of the page then click on the pull down that says Editing your profile and/or picture.
Congrations to Roger Ford for his book Advanced Degrees .